How do Modular Panels control my Home Interior Cost?
How do Modular Panels control my Home Interior Cost?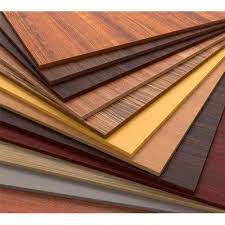 We come across the term modular panels/factory finish panels when we are searching for home interior furnishing. What do they actually mean and how do they add functional value to the modular cabinets? Let me explain.
The following chart explains the process of manufacturing laminated modular panels:
The above process seems very simple but the quality/price of these panels are determined in each stage of the above manufacturing process which, in turn, the pricing of your home interior.
Raw Plywood:
Plywood has a various price range, thickness (6mm to 25mm), quality (MR, BWR, BWP, Calibrated). You have to be specific when choosing the core material when you get your interior done. There are tonnes of articles explaining the qualities and ranges of plywood.
Cost-factor:
Quality, thickness, brand of plywood used.
Laminate Pasting:
Laminate pasting using hotpress machines at the factory has an advantage compared to manual pasting of the laminate by keeping weights on top.
You can avoid visible bubbles (unevenness) in the laminates due to air holes.

The excess glue gets wiped out and hence there is no bulgy effect on the final finish. When I talk about glue, factories use special glues (produced by major brands such as Pidilite, Jivanjor, Jowat, etc) for better bonding of plywood with the laminates instead of the standard glues available at a nearby retailer.

The above in turn reduces the warping of shutters due to better glue bonding.
Cost-factor:
Machine quality, brand/quality of glue used.