What are runners doing in my home?
What are runners doing in my home?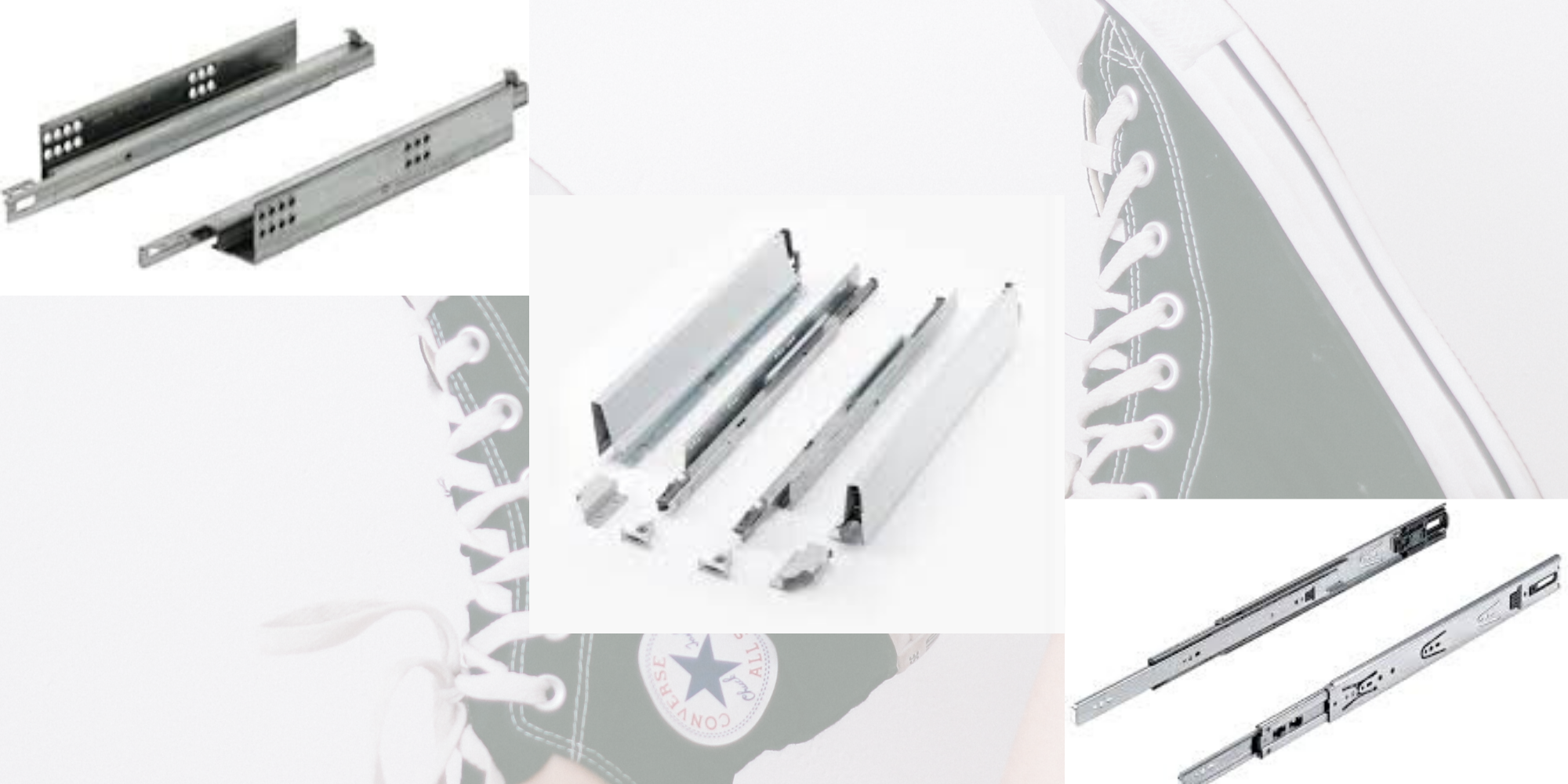 Runners are classified as follows:
Telescopic Runners

Drawer Systems (Tandem Runners)

Concealed Runners
General mechanisms:
Normal Close
You cannot control the speed of closing. Normally used for budget home interiors.
Soft Close
The closing speed is controlled automatically by the spring/hydraulic piston present inside the runner and hence closes smoothly once pushed.
Push to Open (Tipon)
These fixtures are used to give a handleless finish to your cabinet. You can push the shutter to open the drawer and then manually close the same.
---
Telescopic Runners
You find some kind of metal fittings at the sides of wooden drawer or the SS Baskets in your kitchen. These fixtures are called telescopic runners. Telescopic channels are generally coated with Zinc and hence you see Zincoxide formation (rust) when water spills over it. But cost wise, its the cheapest option. You can find these runners suitable for the smallest to the biggest of drawers.
---
Drawer Systems (commonly known as Tandem Runners)
These soft Close runners are the common drawer systems you find in kitchens today. Carpenter made kitchens to imported kitchens use this drawer system to enhance the experience. All brands are coming up with innovations in the looks of these drawer systems to differentiate themselves from the rest. Push to open (tipon) and soft close mechanism combined together is offered by some major brands. You can use organizers to utilize the space inside these drawers as required. There are custom made partitions available for these drawer systems that fit perfectly with it.
---
Concealed Runners
These runners derive their name from the position they are seated inside. Its concealed underneath the drawer and is not visible outside. The magical drawers seems to move without any support. They are naturally provided with hydraulic pistons for smooth closing (soft closing mechanism). They last longer compared to telescopic runners and come at a higher price. Push to open (tipon) and softclose mechanism combined together is offered by some major brands.